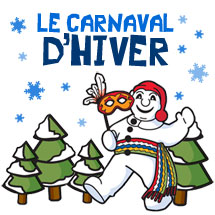 Summer and March Break Camps
French Solutions' summer and March Break camps are designed to engage students between the ages of 5 (or who have completed JK) to 12, in a full week of fun in French! Our camps pride themselves in having scheduled educational activities that allow students improve their french oral skills. Students from all over York Region (Markham, Richmond hill, Thornhill, Pickering, Newmarket and Aurora) and the GTA come to our Markham camp!
Every day, campers will participate in many activities such as: communication circles,drama, songs and kinesthetic, arts and crafts, sports and much more! Also included in our camps is a French reading club! Using our progressive readers, students will be reading along with their peers and camp instructors. This will provide them with the opportunity to keep up with their French reading skills over the summer months! On Fridays, campers will go on a field trip to educational/interesting locations within York Region and lunch will be provided. Parents will take comfort in knowing their children are in a safe place, while campers are busy building friendships and long lasting memories!
French Solutions has tailored 3 separate camp programs in order to meet the Beginner French, Core French and the French Immersion/Francophone groups' individual needs.

Click here to see a day at camp!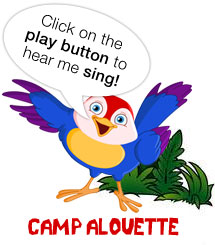 This text will be replaced
Click here for Schedule & Pricing
Beginner French Program (Sk – grade 3):
During this program, campers will be introduced to the basics of French. Particular attention will be paid to developing campers' comprehension and communication skills. The use of gestures and demonstration will help them acquire and sustain sufficient vocabulary to begin communicating in simple sentences. All instructions are given in French first and then translated in English when needed. By taking part in activities such as: communication circles, songs, dramatic skits etc... and with positive reinforcement from the instructors, campers will have an enjoyable camp experience and, at the same time, develop a strong interest for the French language. To ensure progress, it is highly recommended that campers register for the two weeks. This is a great program for students entering gr. 1 French Imm in September!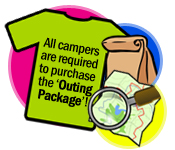 Core French Program (grade 1 to grade 6):
This program is designed for students who have already studied French for a minimum of 2 – 3 years. It will allow campers to demonstrate their knowledge through activities such as French games, plays, communication circles and much more. These activities will encourage children to take risk and not feel embarrassed while conversing in French. By firstly introducing concepts in French and then translating into English, campers will begin to develop an ear for the language. They will see firsthand that French has no borders, and expands far beyond the classroom. This is the perfect boost of confidence your child needs before his or her upcoming school year!


Francophone & French Immersion Program (grade 1 to grade 6):
During this program, campers will be submersed in a fully French environment outside the classroom setting. They will take part in diverse activities designed to stimulate conversations, enhancing opportunities to expand and enrich their oral skills. This will help students maintain their French during the summer months, and ensure that they commence the school year on the right foot. By coming to camp and sharing their experiences, campers will soon realize that they are not alone in their pursuit of bilingualism!