TESTIMONIALS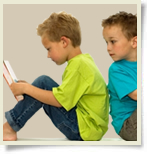 CAMPS
"I'm glad that I enrolled my daughter with French Solutions this summer, she had such a good time and she showed interest in reading and speaking French. I'm so impressed. Thank you so much."
Nicole
---
"Thank you for another great summer camp. Jon and Sophie had a lot of fun! They were singing their new french songs in the car and had great things to say about the French Solutions team. We'll see you next year!"
Ann.
---
"I'm the parent of Michelle, who attended your March Break camp 2 weeks ago. I would like to thank you all for organizing the camp. Michelle told me she had a wonderful time in the camp. She even dreamt about going to the camp again. Merci!"
Edwin.
---
"She had a fantastic time at camp, met tons of friends and really enjoyed you!! I hope we can do it again next year as well.Thanks again for giving Brooke such a great week!"
Sheila B. (London, ON)
---
"Thanks so much for a wonderful summer. My kids really enjoyed the summer. You had a counselor that played guitar for the kids and inspired Mason to start playing guitar every day!"
Tania G.
---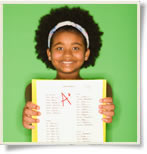 PROGRAMS
"On behalf of my husband and myself, we would like to thank you for being a very inspirational teacher to our daughter kamakshi. We really enjoyed the play and most importantly, Kamakshi enjoyed it. She is looking forward to joining your camp in the summer. Keep up the great work !!! :-) Thanks!"
Mr & Mrs Sarvananthan
---
"My daughter has had the pleasure of being Tutored by Alexandra for the past 1 ˝ and we are so pleased with the improvement she has made since starting.
I was hesitant at first coming from Maple and travelling to Markham , but Alexandra made it worth it each time. She is the ideal example of what an instructor should be – professional, kind, knowledgable and understands exactly what the parent and child's needs are and tackles it each time. I always highly recommend French Solutions to any parent looking to give their children extra help – I have that much faith in their professionalism. Thank you again for making Liana's year so special!"
Denise S.
---
"Thanks Alexandra, and specially thank you for teaching Nathan, he loves so much coming to Sat French class. I do truly feel that all of you are so nice and make the kids feel learning comfortable, and of course your smile and the dynamic teaching method are loved by them."
Christine.
---
"As a non speaking French parent, I jumped at the opportunity to give my children a second language in the French immersion program. Reality hit hard when I saw my child struggle. I was given no support from the School Board; my only option was to take him out. I was mortified at the thought of being unable to assist him with his school work. By mere coincidence, I met France the owner of French Solutions. She not only picked up where the school left off but she encouraged me as a parent to keep my child in the French immersion program. She assisted my child with his work bring a struggling D student to an A, B average. Not only has his school work improved but his desire to learn the language is done with joy and enthusiasm. My 2 children enjoy school and love attending all French Solutions programs. We have attended the Summer Camp and Saturday Programs. I don't know how France does it, but she has raised my children reading level in a matter of weeks. Not only do my children feel more confident but their teachers have too. French Solutions provides learning in a fun positive learning environment. Now I have children who not only love French but they teach me too".
Carline W.
---
"No matter how frustrated my child was towards his homework, you always found a way to make him smile and want to learn. Thank you so much for your ongoing support!"
Tracey K.
---
"Thank you very much for the wonderful services you provide".
Jian L.
---
"France provided excellent one on one tutoring services for my daughter. She was creative, patient, and knowledgeable about the development areas that my daughter needed help with. As a result of her expertise, my daughter was able to successfully pass grade ten French."
Jacqueline R.
---
"Thanks for all your help so far. Both Parker and Sydney feel that you have helped them tremendously!".
Susan V.
---
"My daughter appears to be doing much better in all the grades she has been receiving so far, in math too. I think all the tutoring and this course is working. Thanks! "
Diana R.